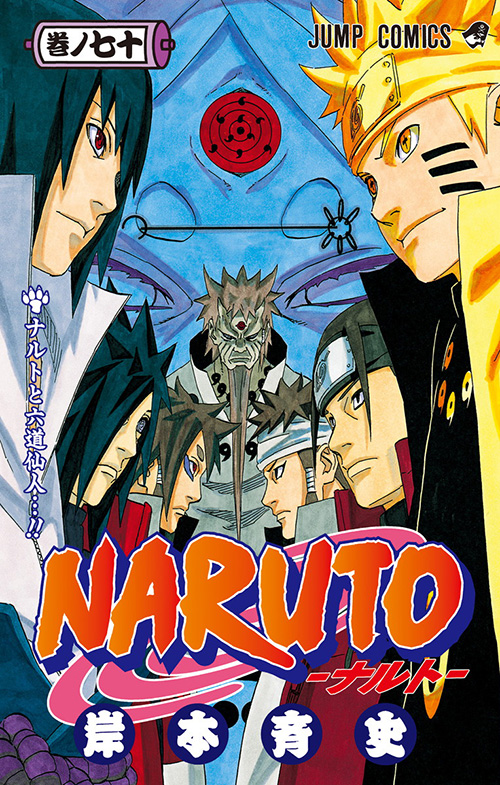 "Naruto" is a very popular manga that was serialized in Weekly Shonen Jump from 1999 issue #43 to 2014 issue #50.
It was serialized in Weekly Shonen Jump from 1999 issue 43 to 2014 issue 50.
Naruto is also popular overseas, with over 200 million copies of the manga sold worldwide.
In this article, I would like to introduce the appeal of "Naruto", which has been loved by readers for 15 years.
Naruto's popularity extends to the world
How popular is "Naruto" in the first place?
The answer to this question is
Naruto is extremely popular both in Japan and abroad, with anime airing in over 80 countries and licensed products being sold in over 90 countries. In other words, the word "Naruto" has permeated the world to the extent that products are sold in about half of the countries in the world.
In France, Japanese manga is very popular, and Naruto is one of the most popular comics in the country. In the U.S., Naruto events and cosplay competitions have become so popular that they are even held there.
In addition, in 2006, Newsweek ranked Naruto, the main character of "Naruto," as one of the "100 Most Respected Japanese in the World.
This suggests that there is a lot of charm in "Naruto" that makes people respect the manga character.

引用:cinemacafe.net
A story that grabs the reader's attention
The first attraction of "Naruto" is the story that moves people.
So what kind of story is it?
The answer to this question is that it is a story about the growth of the main character, Naruto, from childhood to adulthood. The story progresses as Naruto grows up, and it is a story of difficulties and conflicts, laughter and tears as he says goodbye to his friends.
"Naruto" is divided into two main parts. If you've seen the anime, you'll know that it's divided into two parts: "Naruto" in his childhood and "Naruto Shippuden" in his youth.
The first part depicts Naruto's childhood, where he is a dropout and has no friends, but grows as a ninja through encounters with friends, rivals, and masters.
The second part depicts Naruto's adolescence, where he grows up to become a hero, recognized by everyone in his village and in the shinobi world, as he is able to connect with others.
This story of Naruto's growth from a dropout to a hero of the village and the shinobi world is one of the charms of Naruto that has captured the hearts of readers.
Unparalleled drawing ability among many manga
The second attraction of "Naruto" is the overwhelming drawing ability of Masashi Kishimoto.
Kishimoto is one of the top manga artists in terms of drawing ability and accuracy of perspective, and his artistic skills are unrivaled. Kishimoto-sensei has adopted a cinematic technique called the "three-view" method, using a wide-angle lens or a fisheye lens camera to draw a three-point perspective composition in the z-axis direction.
Many of you may be wondering what perspective or three-point perspective is in the first place.
Let me answer this question for you.
Perspective is an abbreviation of the English word "Perspective", which in Japanese is called "perspective".
Perspective composition is one of the best known forms of perspective, in which distant objects are drawn so that they become smaller and disappear at a "vanishing point" on the horizon.
The more distant an object is, the smaller it becomes, and the more it disappears at the vanishing point on the horizon. 3-point perspective has three vanishing points, making it extremely difficult. In other words, in order to draw a three-point perspective composition, you need to have both knowledge and skills in architectural perspective.
It is only through Kishimoto-sensei's skill that he is able to draw in this highly difficult way on a weekly basis.
Mr. Kishimoto's drawing skills have also been featured in the Los Angeles Times. The Los Angeles Times praised Kishimoto's ability to draw realistic action scenes, depict the human body, and use accurate perspective.
Isn't Kishimoto's drawing ability one of the charms of Naruto?

引用:animeanime.jp
Naruto ani-song that produced a famous song
The third attraction of "Naruto" is its many famous ani-songs.
Popular manga always have ani-songs that are called divine songs.
For example.
In the case of One Piece, "We Are" sung by Hiroshi Kitadani
In the case of Dragon Ball, "CHA-LA HEAD-CHA-LA" sung by Hironobu Kageyama
In the case of Slam Dunk, "I want to scream that I love you".
In the case of Dragon Ball, "CHA LA HEAD-CHA LA" sung by Hironobu Kageyama.
Naruto has also produced a lot of great songs.
For example.
Haruka Kahata" by ASIAN KUNG-FU GENERATION
FLOW's "GO! and "Sign" by FLOW.
Silhouette" by KANA-BOON
Bluebird" by Ikimono Gagari
Kana Nishino's "if
There are so many other great songs out there.
There are many more great songs, but the lyrics of the Naruto songs basically match the content of the anime and naturally move me.
I think that the ani-songs of Naruto that produced these many great songs are one of the charms of Naruto.
Summary
In this article, I have introduced the appeal of Naruto. Naruto's popularity has spread overseas and the total number of copies sold has exceeded 200 million.
The appeal of Naruto
・A story that moves people.
・Kishimoto's overwhelming drawing ability that makes the action scenes stand out
・Naruto's ani-songs have produced many famous songs.
These are the charms of "Naruto".
Naruto" can be viewed in different ways depending on the age of the reader, so even if you've read it before, why not try reading it again?