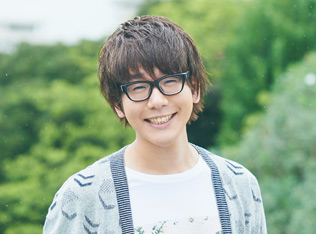 引用:columbia.jp
With more time at home, you have more time to watch videos.
With the growing trend of telecommuting, more and more voice actors are starting to create youtube channels. The number of male voice actor channels is expected to increase in the near future, so here's a summary of the channels available. (As of June 2020)
You already know that. The stable and famous channel
This is what happens when Natsuki Hanae, the voice actor who plays the role of Sumijiro, plays a game of Blades of Onimatsu: Onimatsu no Renma.
Speaking of male voice actor youtuber, as you all know, Natsuki Hanae is the one and only.
As of now, Hanae is the only voice actor youtuber with more than 1 million registered users on his channel.
This channel was launched in December 2018 and is mainly about live gameplay. It's also fascinating to watch her enjoy playing with her guests.
Live game youtube
Speaking of youtube channels, live game videos are very popular.
This is why I'd like to introduce you to a channel with a focus on live gameplay.
Kaito Ishikawa
2020.4〜
Animal Crossing: #1 Introducing the First Island! Welcome! I think it's time to go to the island of least resistance! Voice Actor] [Ishikawa Kaito] [Akushimori]
First up is Kaito Ishikawa's channel.
He started posting videos on his personal channel in April 2020.
In addition to Atsumori, you can see him playing games with characters he was responsible for and enjoying the games in a gentle and polite manner.
Toshiki Masuda
2020.4〜
Slack-jawed gameplay in "Congregate Animal Crossing"
This channel was launched in April 2020.
It is played peacefully in Atsumori. It is highly soothing if you play it for work.
Katuyuki Konishi:Konishi Base
2020.4〜
Testing
The channel was launched in April 2020.
Currently, they are streaming and posting live play of Death Stranding.
Shouhei Komatu: Komachoe Channel
2020.4〜
Komachoe Channel Opening Briefing Session
This channel was established in April 2020.
It is a live game channel, but it also posts videos on how to edit videos.
If you're interested in video editing, this is a good place to check it out.
Ryohei Kimura: Ryohei wants to drink and play games.
2020.2 – DbD
DbD: My very first live game! And this is my first attempt at editing [Dead by Daylight]. With an explanation of what kind of game it is [Ryohei].
A live game channel set to open in February 2020.
The channel title is the same as the channel title. Action games such as Resident Evil are mainly played here.
Toru Sakurai:
Seiyuu Live: Ryohei and DBD!
This is a live game channel that has been posted since January 2018.
You can also find game videos with Ryohei Kimura. He has played many games, so you can take a peek at them to help you make a purchase.
Jyunta terajima: Jyunta terajimaStudio
2019.2〜
April Fool's Day project [Juntaa's debut song "Hoppy Girl" MV] 2020.4.1.
This is another channel that has been around for a long time.
The main content is live gameplay (especially werewolf games), but there are also reading videos.
April Fool's Day project [Juntaa's debut song "Hoppy Girl" MV] 2020.4.1." is an interesting one in which she dresses up in a cute cross-dressing outfit and drinks a cup of alcohol.
Reading youtube channel
Gameplay videos are fun, but we want to see more than that. In particular, you can't miss the reading videos that give you a good taste of the voice actors' abilities.
That's why I'm going to introduce you to a youtube channel that's mostly about reading posts.
Yuuki Kaji
2020.4~
【Animal Crossing: New Horizons】「Yuki Kaji zum ersten Mal im Atsumori Play Video" #1」
This channel was created to post readings. They have also posted live games in response to requests from fans.
It's a good channel to immerse yourself in the reading, play as a working soundtrack, or read to your children.
Kousuke Toriumi:Bird's Klasse
2020.3〜
Voice Actor, Kosuke Toriumi, Starting YouTube
This channel was established in April 2020.
It is a live game channel, but it also posts videos on how to edit videos.
If you're interested in video editing, this is a good place to check it out.
Sinichirou Miki
2020.5~
Lesung von "Der Froschkönig" von Shinichiro Miki
Just one, Shinichiro Miki has announced a reading in May 2020.
Watching this video, you'll be blown away by the range of Miki's performance. Please give it a listen.
Even veteran voice actors have become youtubers
When it comes to youtubers, you may have the image of a young person trying out for a career.
However, we have seen some veteran voice actors with long careers.
There are other channels by veteran voice actors as well, so let me introduce them to you.
Kazuhiko Inoue
2020.3~
KAZUFUN [Voice Actor Kazuhiko Inoue] started YouTube! My first three rollers.
Veteran bachiro Kazuhiko Inoue has also become a youtuber.
He's been making buckwheat noodles and having an online drinking party.
No matter how old they get, they always have an interest in new things, and that's something to be emulated.
Masaya Onosaka:Masaya Onosaka☆New Young TV
2017.7〜
iPhone X Animoji: This is what happens when a voice actor plays with Animoji! Masaya Onosaka☆New Young TV
It has been around since before the rush to open youtube channel.
The number of posts is overwhelming. The number of guest voice actors and the content is rich.
Tomokazu Seki:Sekitomo Channel
2020.4〜
Tomokazu Seki's Radio Gymnastics First
This is a channel with rich content, not only in terms of radio gymnastics, which has become an internet trend, but also in terms of videos of toy introductions and the release of independent films.
A unique channel with lots of video content
It's good to have a sense of stability in the content of the videos, but it's also interesting to see how the variety of video content brings the personalities of the voice actors to the fore.
Gakuto Kajiwara: Gakutomo Channel
2018.7~
【How much does Gakt understand!The Championship for the King of Understanding, Jun Fukuyama!【Your voice is upside down from the beginning…】
Gakuto Kajiwara'schannel, which has existed since 2018, was started by Kajiwara to make friends.
Because of this purpose, many of the videos feature him playing with guest voice actors.
Yuusuke Shirai: Shiraimu channel
2020.3〜
【Guest: Souma Saito, Yukihiro Notsuyama】Quiz King of the Skylark Championship~~~~~~~~~~~~~!
This channel is full of content including games with guest voice actors, experience videos, and making-of videos.
The channel was mainly broadcasting from their homes at the time they started posting videos, but it seems that they will be filming outdoors as well, so we're looking forward to seeing what they'll be posting in the future.
Tomokazu Sugita: AGRS Channel
2020.4〜
『Did you try to dance 【Hare Yucai】?【Tomokazu Sugita/AGRS Channel】
This is the official channel of Tomokazu Sugita's AGRS, Inc.
This is the channel for the Sugita Tomokazu fans by Tomokazu Sugita, where he talks about his memories of his childhood and school days, his favorite games and comics, and more.
What's the beauty of a voice actor's youtube channel?
We've introduced youube channels for male voice actors, from established ones to recently established ones.
These channels are a great way to learn about the personalities of the male voice actors and the fun interactions with the guests that you wouldn't get to see if you were only working as a voice actor.
With the social climate helping, I believe that many more voice actors will be starting youtube channels in the future.
On youtube, you can also support distributors by registering a channel, giving your videos high ratings, signing up for membership, etc.
Has your guess is that you have started a youtube channel yet?
If so, we'd love to support you!