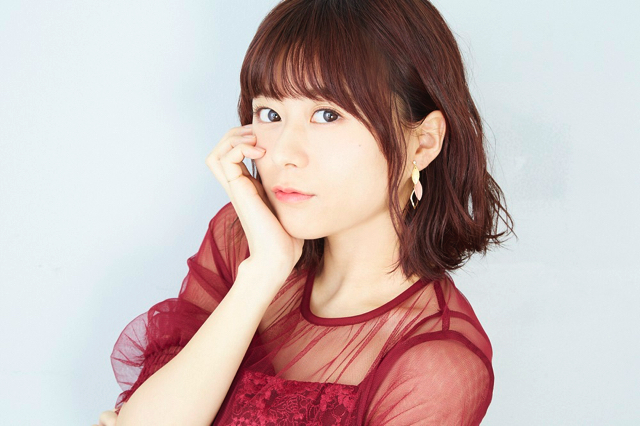 引用:animatetimes.com
Recently, Youtubers are becoming more and more popular not only in Japan, but also abroad.
Their popularity is unimaginable, and in recent years we've heard a lot of talk about celebrities making their debut as Youtubers.
In this article, we'd like to pick up a few female anime voice actors from among these Youtubers and introduce them to you!
Do you have a favorite voice actor? Let's get right to it, but let's take a look at it together!
Ten Amemiya  Official Youtube Channel
【https://www.youtube.com/channel/UCc4xpujLxnUBSI1XX-SdldQ】
Bless this wonderful world! This is the official channel of Amane Amemiya, who not only plays the role of Aqua in the anime, but also does character voices in various games and works as a music artist. This is a brand new channel that was launched on June 9th, 2020, but on this channel you can check out all the short versions of official music videos of songs sung by Ten Amemiya!
We can't take our eyes off of Ten Amemiya, who has a powerful yet somewhat fragile and delicate voice!
Mizuse Inori Youtube Official Channel
【https://www.youtube.com/channel/UCYBwKaLwCGY7k3auR_FLanA】
Are you ordering a rabbit? This is the official channel of Inori Mizuse, who plays the role of Chino, Rem in "Re:Zero to Hajimaru Isekai Seikatsu" and many other popular characters in the anime. Like the aforementioned Ten Amemiya, you can check out music videos of her songs, but as of June 17, 2020, this channel also hosts her regular radio show, "Mizuse Inori MELODY" which is aired every Sunday from 10:00-10:30 pm on Bunka Hoso at 10:00 pm. You can check out "FLAG" too!
Season 2 of "Re:Zero to Start a New World Life" is coming up, and I can't stop being excited about it! You need to check it out!
Kayanomi
【https://www.youtube.com/channel/UC0D6qi-Gr5RW7hqOvTEKmAw/featured】
We still don't know the name of the flower we saw that day. This is the official channel of Ai Chino, who plays the role of Menma and Shiro in "No Game No Life". This is the channel where Ai Chino enjoys drinking alcohol. There are videos of her drinking alone and with other guest appearances in which she chats with celebrities while drinking alcohol. I highly recommend it because you'll see a different side to Ai Chino! One of those videos with Sumire Uesaka as a guest is particularly interesting!
Yukimegu TV
【https://www.youtube.com/channel/UC_6g75BMXyc-h2uOydZT5Yg】
From now on, I will introduce the channels that the voice actors are using in their groups on Youtube. First up is Nakajima Yuki and Sakuragawa Megumi's channel! Speaking of the pairing of these two, we have a strong image of Yuki Nakajima, who plays bassist Lisa Imai of 'BanG Dream' band unit 'Roselia', and Megumi Sakuragawa, who plays drums, but in this channel, they play 'Minecraft' and various other games together in a harmonious manner. It's mainly a video where I'll be playing live while I'm at it! There are also many other daily videos up, such as the first video of me trying UberEats and a video of me revealing my makeup bag. The frequency of updates is very high and you can check out the videos as well as the tempo of each one, so why not check it out?
Three Voice Actors Sisters TeamY
【https://www.youtube.com/channel/UCtD8UMFAgAUn7sGGPK5IvAA】
Next, I'm going to introduce you to the channel of the group of three, Mirai Sasaki, Ayasa Ito and Aimi. What these three have in common is "Milky Holmes"! Mirai Sasaki plays Hercule Barton, Ayasa Ito plays Alice Akagamigawa from Futari wa Milky Holmes, and Aimi plays Kazumi Tokiwa, also from Futari wa Milky Holmes. This channel is made up of three such good friends, and the goodness in it is very evident in the videos, as the three of them try different things together! We are doing a variety of things, such as trying out the "45 Second" dance, coming-of-age drama, eating good food and playing games! The other thing I love about it is that it's a live feed, which makes it more accessible!
Summary
What did you think? There are many voice actors we couldn't introduce here, but they are also active on Youtube. We hope you'll find your favorite channel too!